From Imitator to Innovator: Evolution of WeChat In 7 years
In China, more than 80 percent of smartphone owners are actively using this mobile App WeChat. That's almost a billion of users; more than the population of the US, Russia and the UK combined.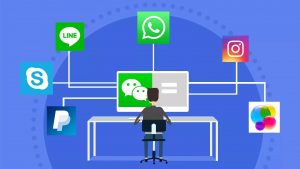 At its start, WeChat was just a replicate of WhatsApp Messenger with push-to-talk feature, also known as walkie-talkie. But now it has evolved as a mixture of WhatsApp, Instagram, Skype, Apple Pay and many other apps that westerners are familiar with.
As this "king of Apps" in China near its seventh birthday, its developers are considering the app's future: In addition to copying and mixing, they are trying to create something new.
Cross-platform for the win
The App was launched on iOS in early 2011, and ported to Android right afterwards. At first look, it looked just like WhatsApp with its somehow similar green icon and user-friendly interface.
But under the hood it was carefully crafted to penetrate the Chinese market. Most Chinese phone players didn't need to register for an account to use WeChat. They can sign in with their mobile phone numbers or other social media accounts.
It sounds very normal to people nowadays. But at a time when mobile operators asked extra charge for inter-operator texting, it was a killer function.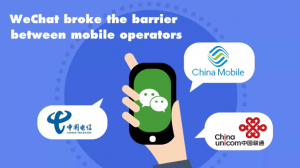 Cross-operator availability is the key for WeChat's initial success. It's huge for the App's developer, Tencent, whose desktop-dominating messenger QQ had a struggle in the rising mobile market.
Tencent buried their company name deep inside WeChat. A lot of users were not even aware they were still on Tencent. The ad-free experience was also very different from previous Tencent software.
WeChat also provided location-based service, enabling users to find other nearby users. The App was called a "one-night-stand tool" for a while.
People-to-people, money-to-money
WeChat succeeded in gathering mobile users, but it needed more to keep them following.
In April 2012, Tencent introduced social networking to WeChat. It works mostly like Instagram. You share your photos on your stream and watch others' stream at the same time.
It's still one of the most popular ways to share photos with friends in China. Other ways to enhance communication include a sticker shop copied from famous Asian chatting App Line and a "game center" for users to compare their mobile game scores.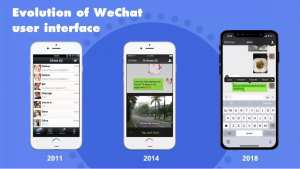 These features helped WeChat to reach 200-million-user milestone in the same year. But Tencent wanted even more. If you get tired of sharing photos with friends, you can share it with everyone by making your account public like a blog.
WeChat's enormous users attracted salesmen, who used public accounts to distribute coupons with potential customers. The method was so widely-used that Tencent eventually added online payment to WeChat in 2014, igniting the wildfire of person-to-person wholesale model in China.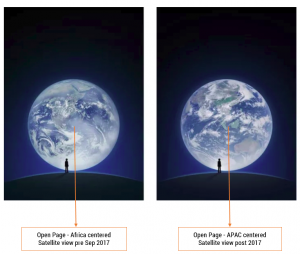 Small change indicates big confidence – WeChat used a Nasa satellite photo of the blue planet with Africa the Human's origin. After Sep 2017, WeChat quietly changed the photo to an APAC centered view taken by a China's own geostationary orbit satellite.
This move threatened Alibaba, who owns Taobao, the largest online shopping platform in China back then. Alibaba founder Jack Ma started to fight back by building his own messenger Apps, but none of them have come near where WeChat has gone.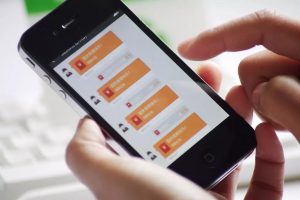 At the same time, WeChat Pay cut a big chunk off from Jack Ma's decade-lasting online payment empire. According to data company iResearch, the market share of Tencent's payment platform in China rose from 10 percent in 2014 to 40 percent in 2017, while Alipay shrank from 80 to 54 percent during the same time.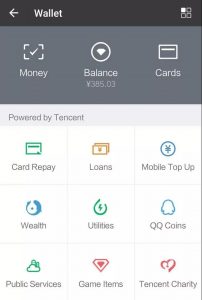 Kill other Apps
As WeChat became a must-have for Chinese mobile users, Tencent went on to stabilize its monopoly by merging even more features into the App, including car hailing, hospital appointment, civil service and many, many more.
In 2016, head of the WeChat team Zhang Xiaolong announced a new plan to make all other mobile Apps unnecessary.
Dubbed as "Mini Program," Zhang created an App store inside the WeChat App.
For the phone users who do not want to install too many Apps, this is absolutely good news. Open WeChat and you have everything at hand.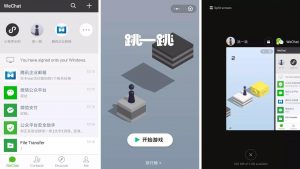 Demonstration of WeChat's Mini Program. Users can access mini-apps by swiping down the recent conversation list. The mini-app is listed in system multitasking UI as a standalone app.
Any App maker can share WeChat's vast fan base, WeChat Apply team believes the Mini Program is a game changer and has passed its initial stage and in 2018 it will become widespread a lot more.
So after seven years of development, what will the Chinese App market dominator do in the future? Stay focused on WeChat Apply to for more updates about the WeChat annual gathering.
About Wechatapply
Wechatapply is an award winning China WeChat digital marketing agency based in Sydney.Working across all aspects of the marketing solutions like WeChat promotion, WeChat Official Account Registration, WeChat KOL, WeChat Mini Program Ad. and so on, we will ensure you have a solid marketing strategy together with perfectly delivered campaigns. Wechatapply  will transform your China online marketing to increase your lead generation, brand awareness and market engagement.