Introduce
In short, WeChat Channels (微信视频号 or 微信Channels) is essentially a video platform within China's most popular app. It is just like the TikTok video app but just build-in within Wechat.
This is a new feature within the WeChat ecosystem that allows users, influencers, and brands to create and post short-form content and distribute them through a media feed:
videos – up to 1 hour in length (from Q2 2021) with a video size of 2GB
photos – up to 9 pictures in succession
In complementary, further information can be added to the post:
several hashtags to define topics – feature to improve discoverability within this channels section
a WeChat Official Account article link – bridge to a Wechat OA
a location
This point is another way for brands and businesses to reach new audiences with a popular type of content (video form) enhanced by live-streaming and eCommerce functions.
What it looks like in your WeChat?
Login in Your WeChat App -> Tap Discover at the bottom -> Channels
then you can view your favorite WeChat Channels, normally it looks like the below screenshots: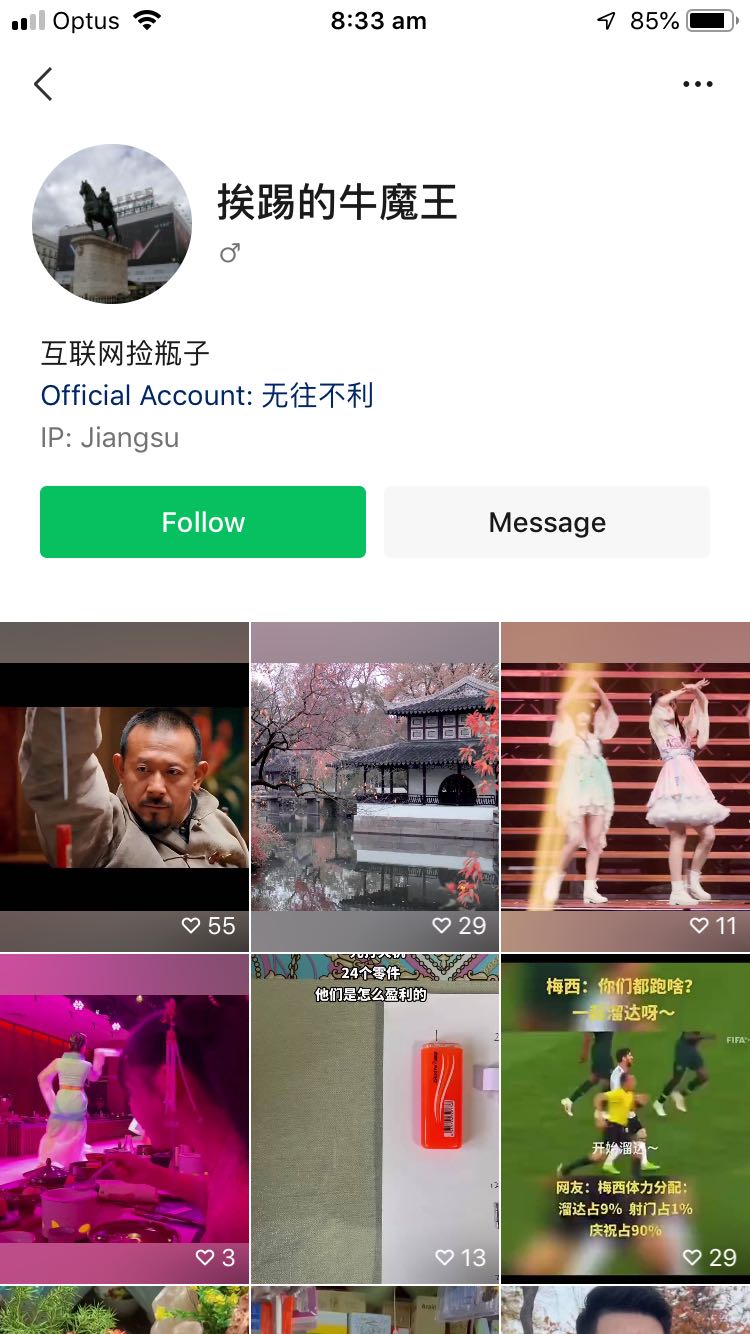 How does it work?
You just need to click on the 'Discover' tab in the main navigation bar on WeChat, select the 'WeChat Channels' option, and start scrolling through the content feed.
In the feed, they'll be able to view content in four separate tabs:
The default friends tab shows the most liked videos by a user's friends
The following tab, which features WeChat Channel posts from followed accounts
The trend tab, which includes popular content from unfollowed accounts
The location tab, which filters content to a user's current location
On either feed, users can like a post, comment on it, and follow the publisher's account if they don't already. They can also share posts to individual chats, group chats, and their WeChat Moments profile.
Once shared, a WeChat Channel post is re-posted with a direct 'go to channel' link that'll take users straight to the relevant WeChat Channel. This could be either a personal account or an Official Account, depending on the publisher.
For businesses, this is one of the main benefits of WeChat Channels, as it gives users a direct way to discover accounts they don't already follow. This separates it from WeChat Moments, which only lets users view content posted by their friends.
Users can also search for content under specific hashtags using the WeChat Channels search bar, which is another way they can discover accounts outside of their social circle.
How to show it in your discovery zone?
Login in your WeChat App ->Tap Me Tab at the bottom -> Settings -> General -> Manage Discover -> Channels -> Show in Discover Tab
How to do marketing within Channels
What can we do?
Better brand experience with richer and far more engaging content
Tailored messages for a specific audience aligned with WeChat users who chart their own course.
Feed less algorithm-driven compared to Duoyin and TikTok: Those users get videos based on ones they liked before, so marketing on those platforms requires a wide target.
Complete control over the content
To support brands' strategy, on a WeChat Channels post, you can link to :
a WeChat article
a WeChat Mini Program
Case Studies
Focus on generating awareness and direct engagement with the users rather than hard selling: Prada built their first Channels campaign in March 2020. The campaign, called "Hidden Poems"
Brand Concept by establishing a brand image