WeChat officially releases a new feature, you can insert an official account into your article with business card style very easily.
Just to login to your official account backend, create a new article, put the mouse somewhere in your article, and select the official account from the top quick menu bar as below: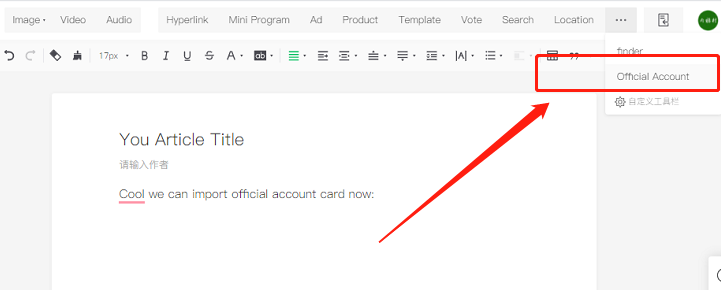 Preview your article, you can see your official business card which one is better use experience than only QRCode.
Hopefully you enjoy it!