WeChat Mini Programs are low-memory mobile applications embedded in WeChat that users can open without having to download and install them separately.
With more than 800 million registered users, WeChat definitely is the most popular social media platform in China. Obviously it provides a huge potential user basis for its mini programs.
Marketing to China it's also an Agency
We are the top and most visible Web & Marketing Agency for China you will find on the web. Our Services: E-Commerce, Search Engine Optimization, Advertising, Weibo, WeChat, WeChat Store & PR.
WeChat's mini-programs have seen astonishing growth since they were first launched in January 2017. By the end of January 2018, a total of 580,000 mini-programs—involving one million developers, linking with 2,300 third-party platforms, and enchanting over 170 million daily active users—could be found on the app.
WECHAT MINI-PROGRAMS ARE CONVENIENT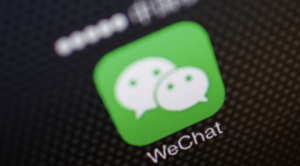 It is believed that that consumers are trusting their money with mini-programs more and more, and the sub-app's convenient pay feature and offline consumption scene has helped smooth a transition to buying on the platform. Because of this, even WeChat Pay's rival Alipay decided to roll a mini-program folder out on its homepage, as reported by Technode this week.
In addition, a WeChat mini-app is an application that can be used without having to download and install it.
YOUNG PEOPLE ARE THE MAIN TARGET OF MINI-PROGRAMS
According the statistics, young women lead spending on mini-programs thus far, with the ratio between female and male users equaling 71 percent to 29 percent. In terms of age, over 70 percent of mini-program users belong to Generation Z or younger—24-year-old and under. Meanwhile, the geographic consumer layout has shifted over the last year from primarily larger cities to also include smaller cities, something that rings of more opportunity for luxury brands wanting to extend their reach.
WECHAT MINI-GAMES OVERTURN THE GAMING MARKET
At the end of 2017, the mini-game 'Jump Jump' saw viral popularity on WeChat, fueling the gaming ability of mini-programs. The China Internet Watch report noted that 81% of the 170 million daily active mini-program users have played these mini-games.
When McDonalds and Nike reportedly paid $732,000 (five million yuan) each to have their logos appear in 'Jump Jump', WeChat saw gaming as a key opportunity. Using games as another area to distribute ads, WeChat decided to officially launch 'rewarded' video ad platforms for their mini-games in May 2018, allowing advertisers to insert rewarded video ads during specific game scenes.
Therefore, lots of mini-games will attract more and more WeChat users to try different WeChat mini-programs.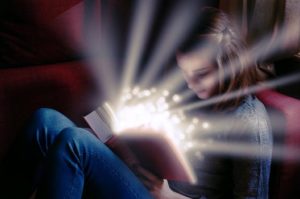 CHALLENGE OF RETENTION RATE
Mini-Programs failed to improve user retention rate, which slides from 13% to 3% in a week.
On the contrary, the user retention rate of mini-games "Jump" is still as high as 52%. The average traffic growth of smart retail Mini-Programs is increasing rapidly from 11% to 56% month-on-month in 2017. Moreover, smart retail Mini-Programs also saw a huge rise in average order volume per month, a 40% increase in Q4 2017.
HOW TO DO MARKETING IN WECHAT MINI-PROGRAMS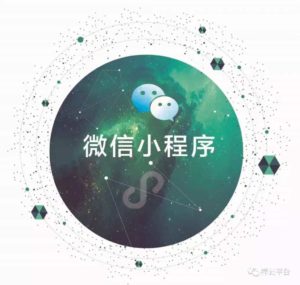 Here are some tips for marketing or starting your business in WeChat mini-programs. 
DIRECTLY PROMOTE YOUR BUSINESS THROUGH WECHAT MINI-PROGRAMS
 Some 95% of e-commerce firms in China, including JD.com and Tencent-backed Pinduoduo, have created WeChat Mini Programs. Thus if you already have the account of Taobao or JD, there is no need to create a new one for the mini-program.
Pinduoduo and other companies offer attractive deals and discounts through mini apps that have sparked a trend of social commerce. These discounts are offered on products bought in bulk or by a group of people, which has led users to set up chat groups to share stores' pages that feature good products or deals in Mini Programs.
Mini Programs also help open up membership and loyalty oppportunities for brands. Some consumers may not be willing to download separate apps for different brands' loyalty programs, but they can now access the same benefits through those brands' mini apps. Shoppers can also buy, share or send gift cards through the mini apps.
COLLABORATE WITH SOCIAL MEDIA INFLUENCERS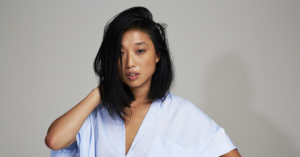 Social media influencers are a prominent aspect of WeChat. They do attract their fans to purchase goods for the brands, and also gain much more e-reputation for it. WeChat mini programs are changing how influential bloggers make money from their fan base.
In the past, bloggers publishing on WeChat who wanted to include a shopping link promoting a particular product in their blog could add it only at the end of their post. In many cases, readers would then have to click through the link and go through several steps before reaching the website page featuring the product. With Mini Programs, bloggers are able to share a direct link to a merchant selling the product they are promoting, and users do not have to leave WeChat to purchase it. Bloggers can also embed their own store into the blog post.

When you're on WeChat, your purchase is more emotional, and it will more depend on reputation.
Unlike Alibaba's Taobao and Tmall sites, where buyers can search for products across different stores to compare pricing, WeChat shops are tied to individual brand accounts. That gives shops more control over the user experience, but it also means they have to trigger sales through time-sensitive discounts, good content, or other types of "push marketing
Because WeChat is a closed ecosystem, if the followers lose the interest, it is barely revisable to win the potential customers back. Therefore, the brands should be more careful with their marketing, due to the trust issue, and most Chinese would value the trust and good reputation.

WeChat pay is the exclusive term of payment for WeChat users. Because we know WeChat is the top social media platform for Chinese with more 800 million registered users, Chinese people would like to pay with WeChat more. Tencent will profit by scraping together billions of pennies worth in commission fees. After all, underpinning every transaction on WeChat is WeChat Pay, the app's digital wallet.
Tencent hopes to make WeChat Pay the new normal for shoppers, especially in offline scenarios, like brick-and-mortar shops and restaurants. And it seems to apply very well among Chinese daily life, which may cause a lot of threats for Alipay, the other rival for WeChat Pay. However, according recent statistics, the amount of users or popularity is soaring fast in recent years and close to Alipay.
About WeChat apply
WeChat apply is an award winning China WeChat digital marketing agency based in Sydney.Working across all aspects of the marketing solutions like WeChat promotion, WeChat Official Account Registration, WeChat KOL, WeChat Mini Program Ad. and so on, we will ensure you have a solid marketing strategy together with perfectly delivered campaigns. Wechat apply  will transform your China online marketing to increase your lead generation, brand awareness and market engagement.